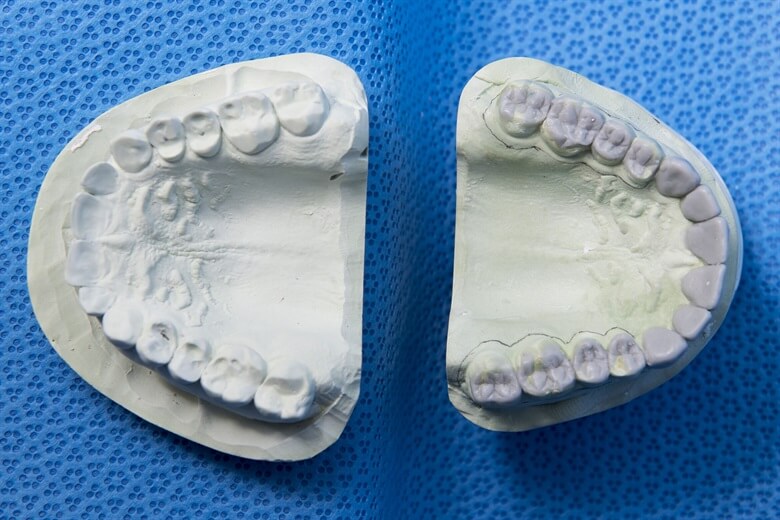 Quality Dentures Brentwood
Deciding to get dentures can be a big step. With the options available for tooth replacement, dentures or plates can be the economical choice for treatment. It is the most affordable option for patients missing all or some of their teeth.
Missing teeth stands as a challenge for daily social life and well being. Aside from the aesthetic preference, it can also affect eating habits and digestion.
We have got it covered! Hulme Court Dental provides quality dentures services for Brentwood residents. Dentures, or "fake teeth", can replace a full set of teeth or only a partial amount of missing tooth or teeth. Commonly made of acrylic or chrome, dentures are sturdy and oftentimes conduct heat and cold while eating, giving you that natural sensation of gums and teeth.
At Hulme Court Dental, our team of dentists will carefully and expertly craft dentures that provide superior fit, comfort, and aesthetics. We value how you feel and we make sure that the dentures we provide can be used for the long term.
Dentures Procedure
Dentures are made upon multiple appointments and assessments. The development process takes time in order to allow your dentist to determine the optimal dental solution for your needs. This includes a thorough study of your jaw structure. Initial models or plastic patterns will be tested out to make sure that the shape and position of the dentures are in line with your preferences. The final denture will be cast upon final assessment of the shape and fit of the models.
It may take time to try in your new dentures. The most common sensation in wearing dentures at first is how they feel loose while the cheek and tongue muscles aren't used to keeping them in place yet. Once the adjustments are made and your mouth has gotten used to the dentures, it will feel like a perfect fit!
Wearing In Your New Dentures
Once we've cast your final dentures, we recommend that you wear them as much as possible. If you feel any discomfort or odd areas, we'll reshape your denture and have you try it again.
Don't forget to brush and take care of your dentures just like how you would take care of natural teeth. Whenever you take out your denture, place it in warm water or a denture cleaner.
Dentures Brentwood Residents Trust
Begin with a consultation with us and book an appointment! Hulme Court Dental and Implant Centre has been providing quality dentistry solutions and services to residents of Brentwood and its surrounding areas for a significant amount of time. Based in our Myaree clinic, we are dedicated to giving you the smile you deserve, our team goes beyond the standard of quality dentistry.
Start your journey with us. Contact us today!