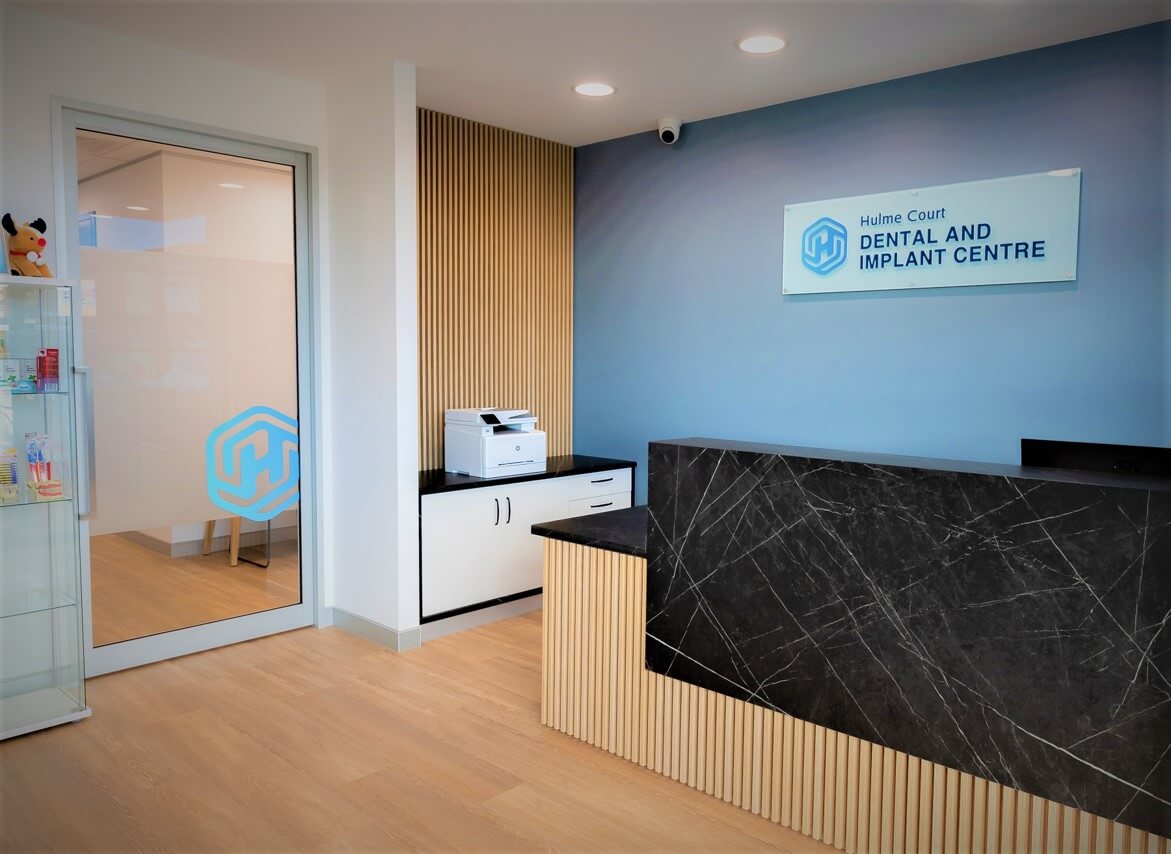 Emergency Care
Waking up to a toothache or facial swelling can be very alarming, especially since dental emergencies never happen at a convenient time.  Playing sports is fun, however, suffering from sporting injuries is not what we would like to experience.
At Hulme Court Dental, we are here to help resolve the emergency fast. We strive to provide same day dental emergency consultation or treatment.  We welcome ALL new and current patients to contact us at first sign of incidence.
Are You Experiencing Toothache or Swelling? 
We strongly recommend that you contact us right away. It is our policy to attend to all dental emergencies on the same day. 
What is a Dental Emergency?
Anytime you experience severe pain, swelling or uncontrollable bleeding, we urge you to contact our Hulme Court dental clinic right away. 
Immediate dental emergencies:
Avulsed tooth (knocked out)

Luxated tooth (dislodged)

Bleeding or severely painful gum tissue

Cracked, fractured or broken tooth

Inflammation

Facial swelling

Mobile or loose permanent tooth
Enquire when you are uncertain.  If you are unsure of whether your dental emergency requires an immediate visit, we can help to assess the situation when you call, email or walk in to enquire.
Potential immediate dental emergencies:
Lost or broken crown of fillings without pain

Damaged dentures or partial dentures

Chronic bleeding gums

Chipped teeth without pain

Broken dental bridge without pain
If you feel you need to be seen right away or your condition becomes more painful, call our dental practice and we will attend to you.
Dental Emergency Management with us
Dental emergencies require specific, problem-focused planning and treatment delivery to stabilise teeth as well as to relieve pain. Our dentists will exam and take an X-ray of the area, discuss your symptoms and provide a diagnosis along with all treatment options. We will discuss advantages and disadvantages of each option for you to make a well-informed decision.  Our team are gentle and compassionate, well-equipped with knowledge and skills, endeavouring to help when you are in need.
The nature of the problem and the complexity of the procedure define how we will approach the situation. Most of the time we will be able to deliver the treatment on the day, however in other cases the dental procedure will be postponed until firsthand swelling or infection subside. Our team will provide supportive management in the meantime targeting the situation.  We are resourceful with our referral service if attention is required from specialists or other health department. 
Prevent Dental Emergencies
The most effective way of prevention is to establish a routine dental visit with us. It is recommended by Australian Dental Association to have your oral examinations and dental cleans done regularly with your trusted professionals. It is at these routine dental appointments that we often detect dental decay, infections, and periodontal diseases at an early stage, making it less complicated to treat in the long term. It is also to build rapport between us; in case of emergencies, we would have the baseline records of your general health and oral health, which will help tremendously in the time of distress.